Ingrid Skåre
Illustrator and visualizer
"Most problems can be solved with a good list and a fresh cup of coffee"
An illustrator by trade, Ingrid enjoys using her drawings to highlight concepts, the nuances of words, and the meaning in-between lines. Her work lives in books, magazines, videos, and everywhere words and images meet. Most of her work has an academic and educational aspect to it — usually helping translate texts to visuals and making learning a more enjoyable experience for the reader.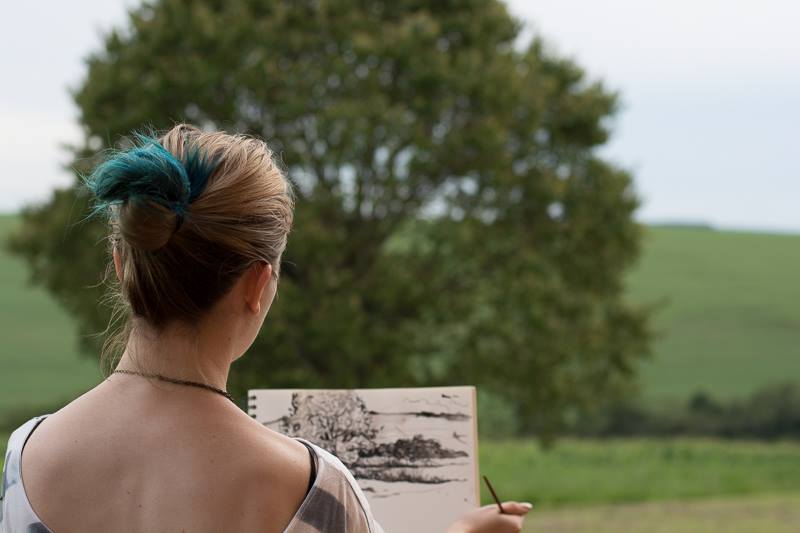 With a background in Graphic Design, Ingrid worked on a variety of different projects. From game development to poetry books, these experiences gave her a good sense of what makes a project go forward in the smoothest, most practical way. Her portfolio covers a variety of styles that she adapts to get the right tone for the client's needs. Some of her favorite subjects include literature, myths and the abundance of nature.
A Brazilian stranded in Sweden, Ingrid moved to Malmö five years ago in search of a connection with her family's Swedish roots. She found a home and a city with vibrant cultural energy with which she fell in love.